Hi Folks!
My name is Cathal Moore, and I'm  49-years-old and from the Irish heritage village of Adare Co Limerick Ireland.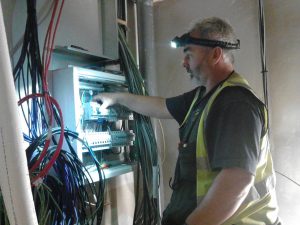 I'm married to Helena and we have two sons Cian and Ethan.I'm an apprentice served Electrician and in the electrical industry  30 years now, most of that time I've been with medium to large electrical companies located in my hometown.
I've always enjoyed working in the electrical industry as there are many sectors in the industry. My favorite sector, I have to say, is fire alarm systems simply because I like the work, it's nice and clean and more important, fire alarm systems save lives.
In 2009 I set up my own electrical business just a one-man operation, simply because of the recession – depression or whatever you want to call the global downturn we had from 2008 to really up until 2 years ago I guess.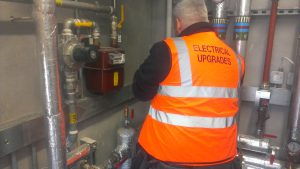 I promote all domestic work but that doesn't stop me from picking up the odd commercial or industrial job. I'm also on Facebook you will find me on (Electrical Upgrades Limerick) here I talk about (Your Home Electrics).
Ok, so where did I get the idea to start this website on domestic smoke detectors?
I call too many homeowners on a weekly basis pricing electrical work they want doing and I was amazed by the number of people who have smoke detectors in their home but not actually working even worse the wrong type of detectors installed.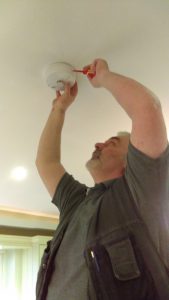 I created this website to help people become more aware and understand the importance of having,
Proper working smoke detectors in place.
The right type of detector installed.
I welcome any questions you may have with regards to domestic smoke detectors. Just please leave questions or comments below and I will get back to you as soon as possible.
Cheers,
Cathal.